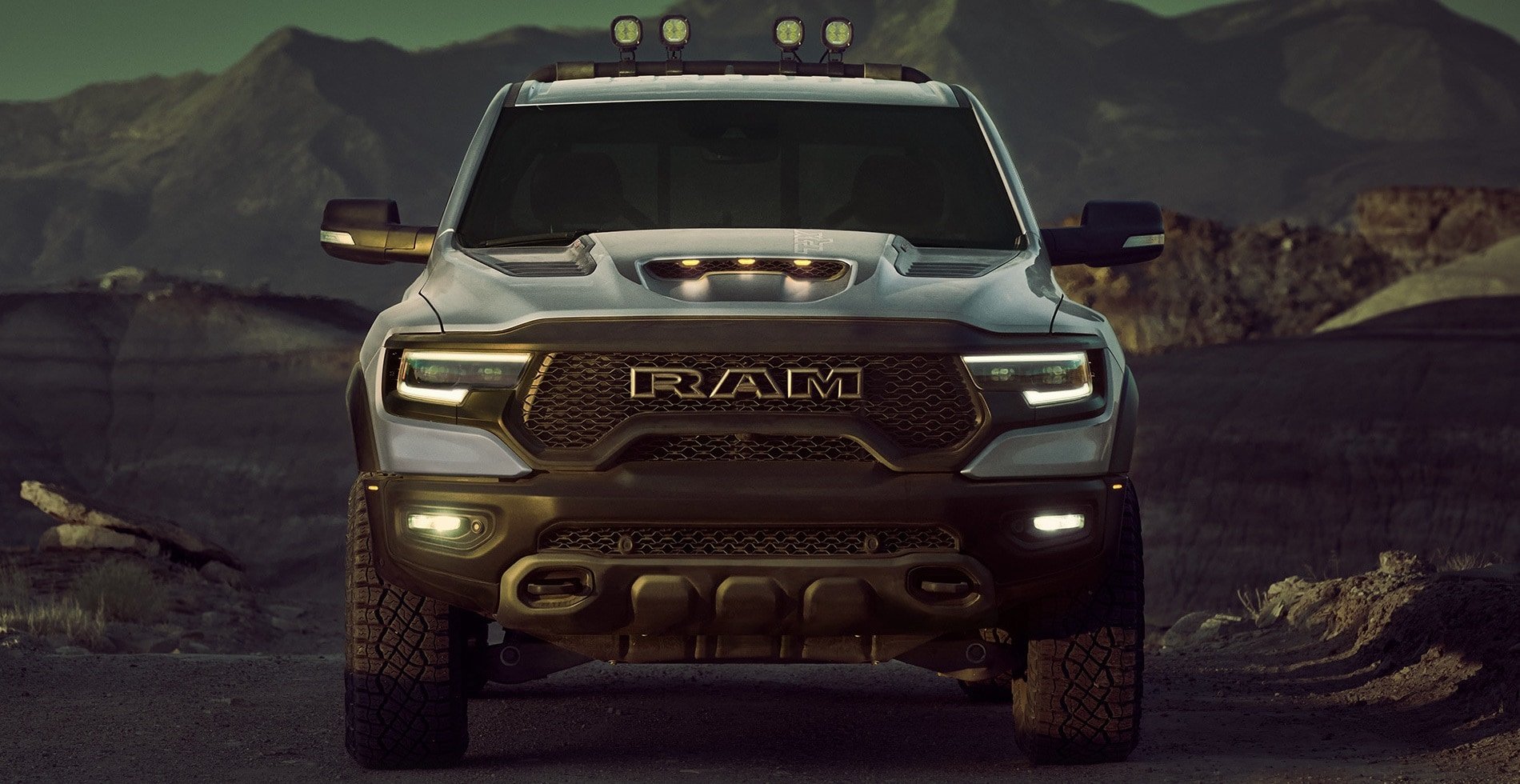 2021 RAM TRX Drive Modes in Edmonton, Alberta
The ones that were meant for greatness can be spotted right out of the gate. The 2021 RAM TRX sets the benchmark for extreme performance and capabilities like no other has ever done. Using performance-tuned software to pre-configure and distinguish five dynamic on-road modes - Snow, Sport, Custom, Tow and Auto, the 2021 RAM TRX empowers drivers from St. Albert, Sherwood Park, Beaumont, Leduc, Spruce Grove, Devon, Stony Plain, Fort Saskatchewan and surrounding areas of Alberta to choose a mode that best suits their current cruising conditions. Depending on which mode is selected from our new vehicle inventory, it can rightfully control suspension, transmission, paddle shifters, the four-wheel-drive system, throttle response and the electric power steering. Dynamic on-road drive mode configurations include:
Sport-Transmission shifts times, four-wheel-drive and steering system, along with suspension are some of the more prominent systems that are affected.
Snow-Engine power is reduced, maximizing traction to deliver optimal performance in snow and icy conditions.
Tow-Adjusts suspension and remaps how torque is delivered for smoothness and maximum towing performance.
Auto - Automatically adapts to any condition.
Custom-Allows the driver to personalize the vehicle's performance with a selectable driving experience, creating endless customization possibilities.
Additionally, the 2021 Ram TRX features three dynamic off-road modes - Baja, Rock and Mud/Sand. These modes enable the driver to choose from a multitude of pre-selected modes and settings, thus creating the perfect off-road machine. Like the on-road modes, the off-road drive modes control several systems, some of which include: Suspension, steering, transmission, paddle shifters and the four-wheel-drive system. Dynamic off-road mode configurations include:
Baja - Transmission shift times, paddle shifters, suspension and four-wheel-drive. Systems are set for ultimate desert performance.
Rock - Recalibrates the rear locking axle and hill-descent Control for slow crawling.
Mud/Sand - Manages throttle response and torque distribution to minimize wheel spin.
A standard valet mode on the 2021 RAM TRX enables some of the following key configurations.
Engine power and torque is greatly reduced.
First transmission gear is locked-out and shifts are quickly achieved.
Paddle shifter, drive mode and launch control functions are disabled
Suspension, steering and traction are set to mild street settings.
Contact us for more information
Contact Us