2022 RAM 3500 Capability Specifications
2022 RAM 3500 Capability
There has been a war brewing for several decades, and very few manufactures have had the pleasure of coming out on top, time and time again. The 2022 RAM 3500 returns to the lineup as the segment's most capable and most potent pickup, thanks in part to an increase of power and towing capacity. The 2022 Ram 3500 with the Cummins turbo-diesel 6.7-litre inline-six now makes an overstated 1075 lb-ft of torque, which is up from last year. The mightiest version can now tow 37,090 pounds with a gooseneck hitch, an increase of 2000 pounds versus the previous model. The heavy-duty RAM new figures leapfrog those of any truck in the industry and provide class-leading bragging rights.
At Great West Chrysler, you can find a fantastic selection of trucks and SUVs in our new vehicle inventory. Please take the time to browse and pick the one you love because these vehicles are not lasting long on our lot.
Trailer Towing
Trailer towing has always been at the forefront of RAM truck offerings. RAM has always managed to outshine the competition with its towing capabilities. The 2022 RAM 3500 takes towing to a whole new level and offers best-in-class numbers by setting a bench for others to follow.
Gas and Diesel Towing
With the Cummins HO and its 1075 lb-ft of torque, a RAM 3500 has the best in class towing capability of 37,090 pounds. When equipped with the 6.4L Hemi V-8 engine, the 2022 RAM 3500 truck can tow 18,210 pounds, which is more than enough for most jobs and weekend expeditions. While towing a trailer, the class-exclusive Auto Level Rear Air Suspension with bed-lowering modes makes hooking up your trailer more effortless than ever.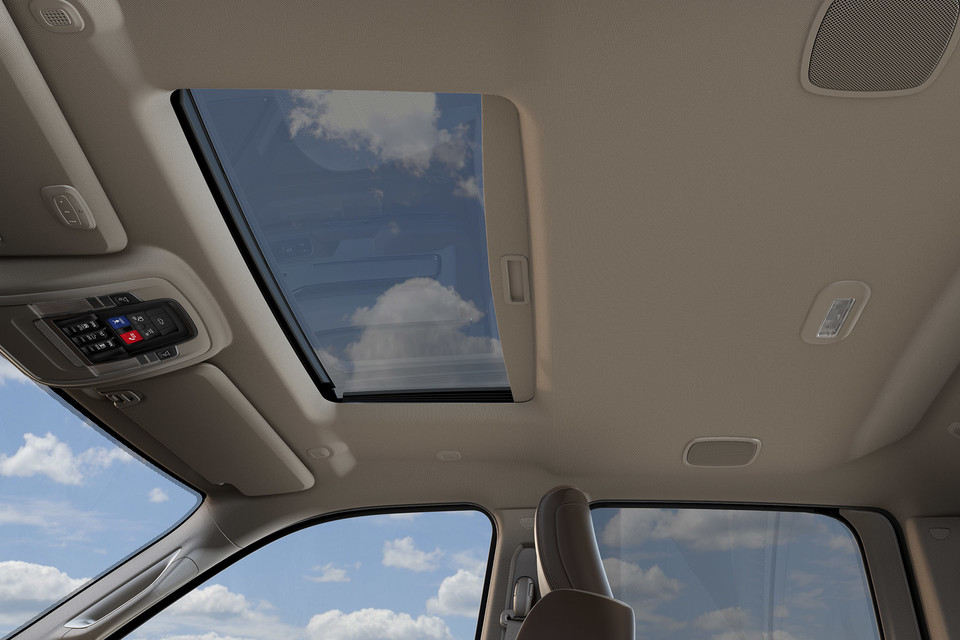 Fifth Wheel Prep Group
RAM sent its engineers back to the drawing board to revamp the 3500's fully-boxed rails and the rear-axle structural cross-member to accommodate the fifth-wheel and gooseneck hitch for additional towing capacity. The system is integrated into the pickup box floor and includes fifth-wheel pucks, gooseneck bolt plates, and gooseneck center castings. This makes hooking up to a fifth wheel or gooseneck even easier. With the fifth wheel prep group, the standard pin trailer connectors are integrated into the rear of the truck's bed for easy trailer wiring and hookups.
It is a well-known fact that the under pinning's of a truck is what either make it or breaks it. The rugged steel frame hiding under the body of the 2022 RAM 3500 provides a strong foundation for any payload while helping it through the braking process.
Payload Capability
The 2022 RAM 3500, with its high-strength steel frame and diesel engine, can accommodate a maximum payload of up to 6,910 pounds in its bed. In comparison, the gas motor can take on an impressive 7,680 pounds.
RAM Active Air Intake System.
The heavier the loads, the harder a truck needs to work. The 2022 RAM 3500 has an Active Air Intake system installed. This class-exclusive feature responds to the environment and driving conditions from the engine controller to adjust ventilation as required. In hot weather, it brings in cool air from below the truck, while in wet or messy conditions, it's drawn from an under-hood port to make every trip as efficient as possible.
Contact Us
At Great West Chrysler, you will always find a group of automotive professionals looking to get you behind the wheel of your next new vehicle. We invite you to contact us for more information about our product and services.
Contact Us