2022 RAM 3500 Technology Specifications
2022 RAM 3500 Technology
The 2022 RAM 3500 is not only the most capable pickup truck in the segment, but it is also the most technologically advanced. RAM wanted to make sure that automotive consumers enjoy their time behind the wheel but also stay connected. At Great West Chrysler, we want to make sure you get behind the wheel of the perfect RAM for your needs and wants. Browse our new vehicle inventory and pick the truck that suits you and come in for a test drive.
Connected in More Was Than One
The transition between technology and driving should be seamless. The 2022 RAM 3500 achieves this seamlessness through a vehicle that enhances the driving experience by using a highly technologically advanced platform to catapult itself above the competition. A host of technologically advanced features are present throughout, such as the next-Gen Uconnect 5 system, RAM Connected Vehicle Services, Customizable Date, 7-Inch Driver Information Digital Cluster Display, Digital Rearview Mirror, and Premium Sound Systems. All competitors are left behind, while the 2022 RAM 3500 sets the benchmark for a highly technologically advanced truck, making it easy to use even for novice operators. Compatibility your way, the New Next-Gen Uconnect 5 multimedia system offers more than ever before. It starts by expanding functionality outside the vehicle and delivering a more connected and personalized experience inside the truck. The New Next-Gen Uconnect 5 multimedia system features A customizable home screen with Up to six user profiles plus a valet mode.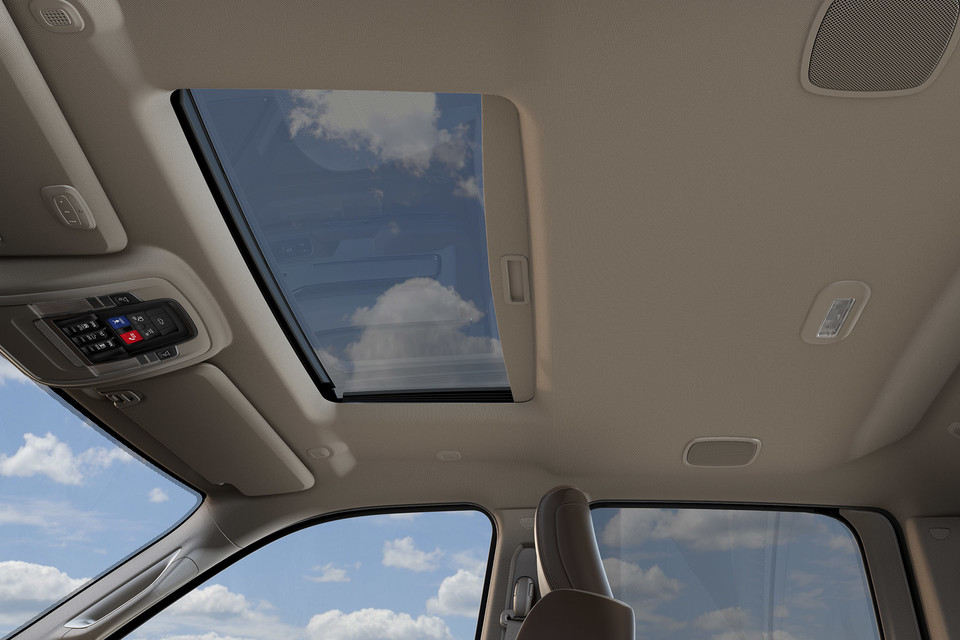 Interior Technology
Occupants can connect two Bluetooth phones simultaneously with the multi-phone connectivity feature. Connectivity through wires is a thing of the past. With wireless Android Auto and Apple CarPlay, passengers do not have to worry about bringing their wires with them. With the available Alexa Built-In feature, occupants can use their voice to make calls, get directions and check the latest news. Occupants also can quickly access frequently used features with one-touch operation. Alexa allows seamless integration of technology within the vehicle's interior. The New Next-Gen Uconnect 5 multimedia system favours compatibility the way you want in your 2022 RAM 3500.
Infotainment and Entertainment
RAM has given consumers the ability to completely customize their data in 2022 RAM 3500 from the outside/inside and the visibility standpoint. Drivers can choose to display as little or as much as they want on the all-new customizable display. Drivers get to decide which data they want to be displayed on their dashboards. A sizeable 7-inch Driver Information Digital Cluster Display allows you to see the essential information you. Things such as temperature settings, fuel economy, trailer braking, tire pressure monitors, and engine performance are just a few displayed indicators. A mirror is not just a mirror anymore. The 2022 RAM 3500 offers a Digital Rearview Mirror, adding another level of safety to the truck. To enhance security, drivers can track their trailers with the Digital Rearview Mirror. Sometimes, knowing if your trailer is safe can be just as important as keeping your eyes on the road ahead.
A great sound system makes all the difference, especially when destinations take some time to arrive at. RAM wants its customers to enjoy each and every drive by making it exciting and pleasureful. Known for its quality worldwide, the all-new 2022 RAM 3500 offers a premium Harman Kardon sound system that surpasses any in its class. Delivery a whopping 750-watts of amplified crisp sound through an 8-inch subwoofer and the class-leading 17 speakers makes every drive a pleasureful one. It's no wonder the 2022 RAM 3500 leads all competitors in the technology class with the offerings mentioned above.
Contact Us
We can't wait to have you behind the wheel of one of our RAM trucks. We want to make sure you choose the vehicle of your dreams, so don't hesitate to contact us for more information, and we will be happy to help.
Contact Us